What is a roaster oven?
These appliances have been around for a while now, but have slowly begun to gain popularity, as more and more people start to recognize their benefits. As the name might suggest, a roaster oven is a small, countertop device that roasts food. It is very similar to a conventional oven and can be powered by either gas or electrical coils. The machine can cook at temperatures anywhere between 200 and 450 degrees Fahrenheit and is capable of making any meal delicious.
What are the benefits of a roaster oven?
There are several reasons that a roaster oven can be a great investment. It can actually be superior to a conventional oven, in a range of different situations:
They allow cooking to retain more moisture
One of the worst things about cooking a roast is accidentally leaving it in for too long, and drying the meat out. A roast should be juicy and tender, no matter what type of meat it is. A roaster oven is smaller and compact, and this means that heat and moisture are circling directly around the cooking food. This is opposed to a larger conventional oven, where the moisture can easily dissipate. A tightly-fitting lid helps to ensure that no moisture escapes. It leaves it to permeate the roast, resulting in the perfect meal.
They can cook a lot faster
Thanks to their smaller size, they heat a lot faster than a conventional oven. It can allow you to get started on your meals a lot quicker. This is great if you're trying to whip up a quick but yummy dinner, or if you would just prefer to spend your time doing other things than just stand in the kitchen checking on everything.
A roaster oven can be used not only to roast but to bake, steam, slow cook, even grill foods. This versatility can also help to eliminate other single-use appliances that are taking up space in your kitchen and are rarely used. You don't need to just roast meat in one of these ovens, you can cook vegetables, create gravy from the drippings, make soup, the list goes on. The only limit to these appliances is your imagination.
A roaster oven is small, so the entire contents are a lot closer to the heating mechanism than in a conventional oven. The shape of the roaster oven also helps to retain heat as it tries to escape out the top, meaning that food is cooked evenly. You don't need to worry about turning your food and making sure that all sides are cooked – the roasting oven does that for you.
If you are incredibly tight on space, your kitchen might not even have a full-sized conventional oven, let alone room for another bulky appliance. You can easily find very small models that are designed to fit into small spaces but are still capable of cooking a significant amount of food at a time. These can easily fit into regular-sized cupboards when not in use, giving you full access to your benchtops. Or if you don't have enough storage space, simply leave them out on the counter. Their sleek and modern designs will look at home in any kitchen without creating the appearance of clutter, and this way they are always on hand.
They provide you with more cooking space
If you have ever tried to prepare a Thanksgiving meal or any other meal for a large group of people, you know that you need all of the cooking space you can get. There are so many elements of the meal that must be cooked at once, and oven space is limited. A roaster oven provides you with some extra, much-needed space, and allows you to cook various kinds of foods with little supervision from you, leaving you free to focus on other things. It can also be used in different ways so that you can cook in multiple ways at once.
For example, you may be using your oven to bake, and you can easily roast food in the roaster oven simultaneously, ensuring that everything is ready at the same time.
Microwaving leftovers often leads to a disappointing meal, and reheating food in a conventional oven just takes far too long. A roaster oven will quickly warm up and reheat your meal, and won't leave it overly soggy or overly dry like microwaves tend to do.
Here are some of the best roaster ovens on the market right now:
Although there are so many brands that offer a huge range of models available, we have handpicked some of the best for you. This list is designed to give you an idea of what kind of quality roaster ovens you should be looking for, as well as what extra features are available, that you might like to take advantage of.
Sunvivi Electric
If you're looking for a great roaster oven, you can't go past this model by Sunvivi. This roaster is incredibly powerful and can reach temperatures of up to 450 degrees Fahrenheit. If you are looking for an appliance that is small but gets the job done right, go for this roaster. It has an 18-quart capacity, perfect for cooking large roasts, without taking up too much space. Some larger models can cook food for larger groups of people, but this tends to be enough for most gatherings.
The lid of this roaster is self-basting, and it continuously circulates moisture throughout the cooking time. You no longer have to worry about your meat going dry, as the Sunvivi roaster takes care of that for you. The lid also has a cool-touch handle, you can easily remove it to check on cooking without worrying about potential burns.
Sunvivi Electric Warming Setting
One of the most convenient features of this roaster is the warming setting. You have spent all this time and effort to create such a delicious meal, you don't want it to go cold while you wait for your dinner guests to arrive. You also don't want it to dry out while you try and keep it warm in the oven. All you need to do is switch your roaster to warm (at a cooler temperature than the cooking functions), and it will keep your food heated, and ready to eat. The anti-scald handles also mean that you don't need to worry about burning yourself as you transport the roaster, or attempt to get the food out of it – the outside stays completely cool, to avoid any burning.
One of the downsides to this model is that although the interior pan and cooking rack can be removed, there is no convenient way to do this. The rack does not have easy to grip handles, which can make meat difficult to extract when the appliance is still hot from cooking.
Pros
Can roast, bake, and slow-cook
Easy to clean
Can be used at a range of different temperatures, from 200 to 450 degrees Fahrenheit
Cool-touch handles prevent unnecessary burns
Cons
Some customers have complained that the roaster does not sit level, which can lead to potential hazards if it falls
The rack doesn't have convenient handles
Oster Roaster Oven
This is a slightly larger roaster, with a 22-quart capacity that can hold a turkey weighing up to 26 pounds. If you are in charge of Thanksgiving dinner for the whole family, then this roaster definitely has you covered. This roaster is versatile and can be used to roast, slow cook, and bake a range of delicious meals. If you don't have the space for an oven, this also works as a great alternative.
The lid of this roaster helps to retain moisture inside the appliance, acting as a self-baster for your food. You don't need to worry about your meat getting dry, or needing to remember to manually baste your roasting meat. The appliance takes care of all of that for you. The lid also helps to retain and circulate the heat so that all parts of your dish are evenly cooked, without requiring constant turning. This leaves you free to focus on other aspects of the meal or to enjoy time with your guests while your main course cooks.
Very easy to handle!
Another bonus for this appliance is the fact that the cooking tray has easy to reach handles. When your food has finished roasting (or cooking using any of the other functions), you can easily and cleanly remove it from the oven. Although these handles will inevitably be hot, they will be much easier to handle than attempting to grab the meat itself, and potentially damaging it presentation-wise.
Once you have removed the roasted meat, you can also use the drippings at the bottom of the pan to help you create the gravy. This helps you create a rich, delicious gravy the traditional way. It also ensures that all components of your meal are created perfectly and that nothing goes to waste.
Pros
Large enough for a 26-pound turkey
Easy to clean
Self-basting lid
Cons
Sometimes the temperature gauge can be a little off, cooking things hotter (and therefore faster) than anticipated
The outside can get very hot, which can lead to potential hazards in the kitchen
Quite heavy – this can make it difficult to move
If you want to know more about the Oster Roaster Oven, we have created a detailed review of it. Be sure to check it out in our other article!
Hamilton Beach
If you are looking for a larger model that is capable of feeding the whole family or congregation, this might be the oven roaster for you. With a 22-quart capacity, it has more room than the regular roasting ovens, which tend to come in an 18-quart size. The slightly domed lid also helps to provide valuable space when you are trying to roast a large turkey or another piece of meat.
This roaster has been designed for your convenience. The style is sleek enough that you can serve dinner straight out of the pot if you want to keep your food warm and avoid unnecessary dishes. The rack inside also has convenient handles so you can cleanly and easily remove the meat to plate it if you want a slightly classier option. The handles will be hot after the cooking is completed. But it is far easier to maneuver a tray than attempting to move the actual meat itself.
Very easy to clean
Cleaning this roaster is a breeze. Simply remove the interior pan and tray from the roaster, giving you easy access to any potential stubborn stains. The stainless steel outer pan can also easily be wiped down, getting rid of any grease or splashes that occurred in the cooking process.
The temperature on this roaster can be set anywhere between 150 and 450 degrees Fahrenheit. This ensures it gets hot enough to cook meat, but the heat can be reduced to 150, to allow food inside to stay warm until it is ready to be served.
Pros
22-quart capacity
Can be used at a range of different temperatures (150 to 450 degrees Fahrenheit)
The lid is domed, providing even more cooking space
Cons
Some customers have indicated that the temperatures indicated on the roaster is not always accurate – can go above or below the specified temperature
Some customers have also complained of a strong, electric burning smell coming from the machine when it is first used
NESCO MWR18-14 Roaster Oven
This roaster oven can be easily pulled apart for your convenience. There is a rack that you can place your meat on, with handles that allow you to easily pull it out of the roaster. The interior cook well can also be removed from the main, heated exterior. You can store this in the fridge with leftovers still in it, or you can take it apart to clean it (and the exterior) thoroughly.
Although this is not the largest roaster oven on the market, it still provides enough cooking space to be sufficient for an average-sized family. The 18-quart capacity will still easily fit a turkey, so you are still covered for Thanksgiving. There is also more than enough room for other smaller, meals to be cooked, such as vegetables or soup. The temperature can be set anywhere between 200 and 450 degrees Fahrenheit, giving you almost the same versatility as an oven, at just a fraction of the cost and size.
A Great Insulator
The enamel exterior of this roasting oven comes with its pros and cons. It acts as a great insulator, helping to heat your cooking food faster and keep it warmer for longer after it has finished cooking. But this also heats the exterior of your roaster oven, which can become a potential hazard in the kitchen, especially if there are young children around.
This NESCO model does have a red warning light on the front to indicate that it is on and that it is hot. Which may help to alleviate some potential burns. But if you unplug the roaster immediately after you have finished cooking, you lose this warning system before the appliance has a chance to cool down – always take care.
Pros
Easy to clean (interior can be washed in the dishwasher)
Cool-touch handles designed for safety
Cons
Not as large as some of the other roaster ovens available
The outside of the roaster can heat up to dangerous levels
EaZy oberdome Roaster Oven
This is the ultimate portable roaster. It weighs only 5 pounds and is perfect for cooking food in an RV, or on a camping trip. All it needs is access to an electrical outlet, and you are good to start cooking. You can of course also use this at home to create delicious meals, without taking up too much space on a countertop.
Unlike most other roaster ovens, this model heats food from the lid, not the bottom. This helps to cook the food faster and more evenly, as heat is distributed throughout the oven. This unique method is also part of the reason that this roaster model is capable of cooking food up to 51% faster than a conventional oven, providing you with food that is ready to eat quicker, and just as yummy.
Cooks really fast!
Because it is such a small appliance, it heats up a lot faster – it is ready to go in just six minutes. If convenience is an important factor when trying to find the right roaster oven, then this might just be the model for you. It's so small and compact it can easily tuck away in a corner of your kitchen until you are ready to use it. The bright red design might be considered an eyesore for some. But it helps to add a bright pop of color to your kitchen, and will also prevent you from ever misplacing and losing it.
The size of this roaster oven means that it will not be the greatest option for people looking to cater to a large audience. However, if you are very limited on space, or are looking for a portable cooking utensil, then this is a great choice. Because of its diverse functionality, it can perform a wide range of tasks. Allowing you to get rid of single-use appliances that just take up space without getting their money's worth.
Pros
Compact and great for travel
Saves energy (only requires 850 watts)
Faster cooking times
Cons
Not great for trying to cook larger dishes
Rival Roaster
Make full use of this rival roaster, with a wide range of temperatures available. The oven can reach heats of up to 450 degrees Fahrenheit, and also can be lowered down to 150 degrees to keep food warm while your guests arrive. Furthermore, this model is designed specifically to cook a turkey perfectly, hence can also be used to bake and slow-cook meats and vegetables so that you can make full use of the appliance with a diverse range of meals. You can even simmer your gravy in the roaster, leaving your oven and stovetop free for other dishes.
This may not be the largest roaster oven available, however, it is still more than capable of cooking a turkey weighing up to 22 pounds. The heat gets evenly distributed around the oven so that all parts of the bird are cooked evenly, without drying out. In addition, The compactness of this oven means that you still have so much free kitchen space to devote to cooking other elements of a meal, ensuring that everything can get done.
Distinctive Feature
Something that separates this roaster oven from the rest on the market is the fact that this one is made from porcelain, not stainless steel. Customers may prefer this, as it does provide a very different aesthetic when placed in the kitchen. Furthermore, some people believe that it can create a slightly different taste in foods, as the porcelain retains heat differently. In addition, most people shouldn't have any issues with the way that it roasts foods. But that doesn't mean that porcelain is a better choice. It is far more likely to shatter if dropped (no matter how thick the sides and lid are), and it is even more likely to rust than stainless steel.
Pros
Removable parts for easy cleaning
Capable of cooking significant amounts of food despite the relatively average size
Cons
The maximum capacity is only 18 quarts
The porcelain is prone to rusting quickly
Mainstay Turkey Roaster Oven
If you are looking for a no-fuss roaster oven, then this is the appliance for you. The Mainstay turkey roaster oven is designed specifically for creating the perfect turkey centerpiece for your Thanksgiving dinner, as well as a range of other features that will help you to get full use out of it. It strives to deliver perfect results every time, no matter what you are cooking.
This is a 14-quart appliance, capable of holding up to a 20-pound turkey. Although this is not the largest roaster oven on the market, it gets the job done. Especially for those who only need to serve a smaller amount of guests. The domed lid also helps to provide extra space when cooking. It's compactness also comes in handy when trying to store it. It will not take up too much space on your counter or in your cupboard.

The price point is a significant downside – $80.00 is more expensive than a lot of the other models on the market. However, this is not the 80 dollar option above. There is nothing extra that this model offers that would justify the higher cost, but it does have positive reviews, suggesting that people are still satisfied with it. If you can afford to splurge to make sure you cook the perfect turkey then go ahead, but for those on a tighter budget, this might not be the oven for you.
Not very compact
Another thing that you should be aware of before purchasing this model is the fact that it does not come apart. Most roaster ovens have a removable insert that makes cleaning so much easier. When you are finished cooking, simply remove the inner tray to clean it thoroughly. After that, wipe down the outside of the appliance. This model does not function like this. Some people may be perfectly fine with this, as it means that the whole machine must get cleaned, as opposed to just the insert, but others do find this inconvenient.
Pros
Small and compact
Sleek design
Many reviews say that this cooks turkey perfectly
Cons
Expensive
Relatively small compared to some of the other models available
Doesn't come apart for easy cleaning
Oster Roaster Oven with Buffet Server
The main draw to this roaster oven is the unique buffet server insert. The roaster oven comes with a tray that has three separate inserts. That way you can serve three different types of food from the same roaster oven. The roaster oven itself has a sleek enough design that it won't look out of place on your table. The best part about using the buffet server insert in the roaster oven is that it will help to retain heat, keeping your food warm throughout your meal. Guests don't need to worry about food getting cold and unappetizing – they can eat at their own pace, and come back for delicious seconds whenever they are ready.
Compared to a conventional oven, this is a faster, and more energy-efficient method of cooking. Oster claims that this is 36% more energy-efficient than a regular conventional oven, and it cooks food 30% faster too. This is because the small size heats up faster, and it is able to retain more heat. Thus speeding up the cooking process without increasing the energy input required.
The lid of this roaster oven is form-fitting and helps to ensure that no heat escapes during the cooking process. This enables your food to cook faster. It also works to trap moisture inside the oven, preventing your food from drying out and becoming tough. Oster has designed this with the consumer in mind, so that no matter what function you are using this oven for (roasting, slow-cooking, baking), all your food turns out amazing. ,
Pros
Comes with a unique buffet server insert
18-quart capacity
Energy-efficient when compared to a conventional oven
Cons
Expensive
Probably only worth the money if you intend to use the buffet server (otherwise there are cheaper Oster models of the same quality)
Proctor Silex Commercial Roaster Oven
This is one of the only roaster ovens available that is deemed to be commercial-grade. Perfect for cooking larger amounts of food, and for greater use. If you need a roaster oven to cater to a large event, this would be the perfect model. You are guaranteed excellent quality food, and the reliable appliance can just keep going and going, without fail. The slightly higher price might be worth it if you know that you'll get your money's worth cooking for larger crowds.
This roaster oven has been designed for total user convenience. The metal tray insert can be removed for easy cleaning, and the rack for resting meat on has handles for easily removing it out of the roaster. If you want to serve your food inside the roaster oven you can do this, keeping it warm as people come and go. Although the sides of the roaster oven will remain hot, it has cool-touch handles for easy transporting to and from the table.
This roaster oven can be used at temperatures from 200 to 450 degrees Fahrenheit, making it perfect for different kinds of meals. You can even use it to keep food warm without drying out, while you wait for the perfect time to serve your dish.
Heavy-duty features
As with almost all other roaster ovens, the lid is an integral part of the cooking process. It is heavy-duty and helps to prevent heat from rising and escaping. This helps to cook the food faster, and it helps to cook it evenly on all sides, including the top (which is furthest away from the heat source). The lid and small size of the appliance help to retain moisture as well, stopping your food from drying out. It can feel so disappointing cutting into the meat you have spent so long trying to roast perfectly, only to find that it has completely dried out and tastes horrible. This roaster oven prevents this from happening and ensures that your meat stays tender and flavorful.
Pros
Easily-removable parts to make cleaning simple
Convenient handles on removable rack
Capable of roasting a 24-pound turkey
Commercial quality
Cool-touch handles for safer transporting
Cons
Ninja Foodie 5-in-1 Roaster Oven
This is definitely not a roaster that will suit everyone, but there will be people out there who this is perfect for. The Ninja foodie 5-in-1 is not just a roaster oven. But it can also air fry, grill, bake and dehydrate food. This diverse appliance really can do it all, somewhat justifying the higher price tag.
This is not an ideal roaster oven if you are trying to cater to a large group of people. But if you and your partner or small family are interested in branching out and creating new and exciting dinners, then this is a great choice. The roaster component is not the main feature of this oven. Therefore it may not produce results as great as a specifically-designed roaster, but it makes up for it with other great options.
The appliance is capable of reaching temperatures of up to 500 degrees Fahrenheit. These hotter temperatures are not necessary for all recipes, but help when you are trying to air fry foods, such as fries. It is just as powerful as an outside grill. It can provide perfectly grilled foods that don't need to be flipped. Also without the smoky taste that some people don't like.
Good for healthy cooking
The Ninja Foodie is great for creating meals that are healthier alternatives made with other appliances. The air fryer function can create perfectly crispy, fried foods with up to 75% less fat than a deep fryer. These foods still retain their yummy taste, but can now be enjoyed without the guilt.
The Ninja Foodie comes with several different components for various cooking styles, which can be easily removed for convenient cleaning. These can be hand washed to remove stubborn stains, or just placed in the dishwasher.
Pros
Can be washed in the dishwasher
An incredibly versatile appliance, capable of a range of different cooking methods
Cons
Very small (only 4-quart capacity)
Very expensive
So, which roaster oven is the best to buy?
There is no single model that is superior to others, you have to buy based according to your needs. If you need an appliance that can roast a turkey big enough to feed everyone on Thanksgiving, opt for one of the larger models. In case you have a tiny kitchen and only need a device that can cook enough food for a few people, then you can look at something smaller. Let's say, that you like the idea of a roaster oven but are more interested in their versatility. Then opt for a model that places equal focus on all of its functions. Remember to look for the roaster oven that is best for you.
Buyers Guide: How to buy the best roaster oven?
Buying a roaster oven doesn't have to be a difficult process. There are so many great makes and models out there. But you will definitely get more use out of your roaster oven if you consider your purchase just a little bit beforehand. Here are some handy tips and tricks to remember. Think about them, since that will work best according to your needs.
This is a hint that should be applied to any purchase that you make. Always listen to what other users think about a product. Advertisements are always trying to sell you something. This will only ever focus on all of the great aspects of a product. Although this is still important, it only gives you half the picture. User reviews will also let you know all about the bad aspects of a product if there are any.
A lot of the time, negative reviews can be categorized into legitimate complaints and complaints that have arisen through the fault of the user, not the product. Sometimes people just don't know how to use an appliance, but will still blame the appliance, instead of learning. These can be discounted, but you need to consider the legitimate complaints. If someone's machine was broken upon arrival, or if their product does not work the way it is intended, you should consider this when buying one yourself.
Remember, when it comes to user reviews, numbers matter. If there are 100 positive reviews and a single negative review, you are probably pretty safe investing in the product. But if there are multiple negative reviews, you may want to consider your choice a little more.
Buy based on your cooking intentions
Some roaster ovens are designed for a single purpose only – to roast foods. There is nothing wrong with this, considering that is their primary purpose. And if that is all you want to use a roaster oven for, then you will have no issues purchasing a roaster oven that is capable of doing that. But if you want to use your roaster oven in several different ways – steaming, slow cooking, baking – then you need to look for a model that is specifically equipped for all of these extras, as well as roasting.
These multifunctional roaster ovens do exist, and they can be a great appliance that replaces some different, single-function appliances. So if you see yourself getting as much use out of this as possible, by using a variety of different cooking functions, then shop accordingly.
Just as we recommend that you buy a roaster oven according to how you will use it. We also recommend buying according to how many people you will be feeding. Roaster ovens come in a range of different sizes. If your primary use for your roaster oven is to feed the whole family a delicious roast turkey, then, by all means, go for the largest model available.
But if you are just going to be cooking for a smaller group of people, even just yourself, you might want to consider a slightly smaller model. Everyone tends to want to get the biggest roaster possible. But there are many benefits to getting something smaller when you don't need the extra room.
A smaller roaster oven is going to take up less space. This is great for people with small kitchens and even smaller storage areas. Don't waste valuable room on a huge appliance, when a smaller one will be just as powerful. A smaller roaster is also going to take less time to fully heat up. It will help with the preparation side of your meals.
Consider the material the oven roaster is made from
Most roasters are made from stainless steel or enamel steel. Both of these options are great because they retain heat better. As well as disperse it evenly, ensuring all food is cooked to perfection. There are also some porcelain alternatives, which may produce better results depending on what you are looking for. These are better for baking, although they will also produce great roasted results.
This will be important if you intend to use your roaster oven for a specific purpose, or if you have a strong preference for porcelain. Both options will still provide great results regardless, especially to the untrained palate.
Opt for a model that comes with a warranty
Again, this tip applies to all significant purchases you make, not just this one. As with any appliance that you buy, there will always be a small risk that something is faulty. This is not your fault, manufacturing errors can happen. Although this is to be expected a small percentage of the time, it doesn't mean you have to live with a faulty appliance. If you choose a product with a warranty, you are covered against any damage you did not cause.
In some cases, brands that offer warranties may be slightly more expensive than brands that don't. More often than not, paying a little more upfront will save you a lot in repairs, in the long run.
Don't buy a refurbished model
It can be tempting to opt for a slightly cheaper refurbished model from Amazon. Especially considering all of the brands' promises that it will be as good as new. When it comes to roaster ovens, this is rarely the case. You only need to look through user reviews to see that refurbished models frequently don't work. In some cases, they arrive still dirty and used by the previous owner. Always pay a little extra and invest in a new appliance that has no prior issues.
Top tips for making the most of your roaster oven
One of the main reasons that people purchase a roaster oven is to cook a turkey. Turkey is often viewed as the most important element of a Thanksgiving dinner, a time to celebrate with friends and family. To make sure that your turkey-cooking goes smoothly, here are some tips and tricks to consider:
Make sure your turkey fits the roaster oven
Do your research beforehand, to ensure that the turkey you buy will be able to fit inside your roaster oven. You don't want to purchase a turkey big enough to feed everyone. If it is only to find that your roaster oven is too small… When in doubt, always go up a size when buying your roaster oven! The extra space can be used to cook vegetables and potatoes if you wish.
Do not roast the turkey directly on the pan
Almost all roaster ovens come with a rack that can be placed inside of the roaster oven. Rest the turkey on that, instead of the bottom of the pan. This allows all of the meat to cook evenly. It also prevents the bottom areas of the turkey from resting in its fat.
Invest in a meat thermometer
This is a great tool to have in any kitchen, not just for when you want to cook a turkey. It can be difficult to judge whether your meat is fully heated and cooked all the way through. You don't want to serve it undercooked, and you don't want to burn the outside because you are concerned that the inner parts need a little longer. Take all of the guesswork out of roasting by using a meat thermometer.
All you need to do is insert it into the thickest part of the meat. Then you will get an accurate reading of the temperature.
This is also a great idea because many people complain that their roaster ovens do not display the correct temperature. Take all of the guesswork out of the equation by investing in a meat thermometer you know is accurate. Afterward, you can then adjust the roaster temperature accordingly.
Never attempt to roast your meat while it is still frozen. This leads to uneven cooking and can ruin your whole meal. You should plan ahead, and allow your turkey to sit at room temperature for at least an hour before you begin to cook (or longer, if you have an exceptionally large turkey).
Season your meat before you begin cooking
Always season your turkey! This is the key to creating delicious turkey – seasoning beforehand tastes infinitely better than attempting to season it after. Everyone has their preferences when it comes to what seasoning combinations work best. It might take a little bit of trial and error to find out what works for you. Never be afraid to experiment, but you need to keep one thing in mind. You can always add more, but you can never remove it once it's on. Feel free to start with a little and add more to taste, especially if you are trying something new.
Add a little extra fat or oil to the meat
Adding butter or oil to your meat will help to get the skin extra brown and crispy, and make your turkey look even more mouthwatering. This is another step you should be careful with. Because overdoing it can ruin the flavor of the meat, and leave you with a very strong turkey.
Make the most of your roaster oven
Feel free to add some potatoes and vegetables to your roaster oven while your turkey cooks. These can help to season the turkey as well, and it just helps to free up more space in your conventional oven if you need it. It is recommended that you place these on a rack as well. Don't let them sit on the bottom of the cooker. This will expose them to all of the fat drippings from the turkey, which will prevent them from crisping up.
FAQ
How fast can you roast a turkey in a roaster oven?
The time it takes to roast a turkey in a roaster oven is going to depend, based on the size of the turkey. Each roaster oven should also come with its instructions, which will be able to give you the more detailed information. It will generally take anywhere between 12 to 17 minutes per pound of turkey, to cook fully (so for example, a 26-pound turkey will take 5.2 hours).
How much should I expect to pay for a roaster oven?
For a good roaster oven, you can expect to pay anywhere between $60 to $300. Most models are on the cheaper end, and still, work perfectly fine. But there are also some great options if you really want to splurge.
Is the temperature on a roaster oven adjustable?
Yes, the temperature is adjustable. Most ovens range from 200 – 400 degrees Fahrenheit, allowing you to cook almost anything perfectly, the way everyone should be cooking. You can also use the lower temperature settings to keep food warm, waiting for other food to be ready.
Are these only sold on Amazon?
No, the good news is that roaster ovens are sold almost everywhere. You can pick them up from a range of different stores that sell home appliances. Of course as well as online through brand websites. Make sure to thoroughly research your purpose to get the best deal. this way you ensure that you get a model that is right for you.
How long does a roaster oven generally last?
If looked after correctly, a roaster oven should last up to ten years. This is dependent on the amount of use the appliance gets, the way we use them, and whether give we give them appropriate cleaning and care.
How do I clean a roaster oven?
Most roaster ovens come with removable parts, that can be hand washed to get rid of any stubborn stains. Some models are dishwasher-proof, although you should check your specific model. They do not require special care, just cleaning and drying like any other pan.
Is a roaster oven really worth the investment?
If you ask almost anyone who has purchased a roaster oven, their answer is almost certainly going to be yes. Roaster ovens are versatile, compact, and they offer high-quality meals, no matter what you are cooking. This appliance is an investment, and it will last you years if you pick a model that is right for you. Save yourself time and money by cooking meals in a roaster oven. Even though they look small, they are perfectly capable of creating enough food to feed the whole family.
Take your time, do your research, and look for a roaster oven that is right for your needs. There are so many affordable options available on the market, it doesn't even feel like a major expense. It will surprise you how quickly you find yourself reaching for it most nights, and how fast you find that you can't live without it.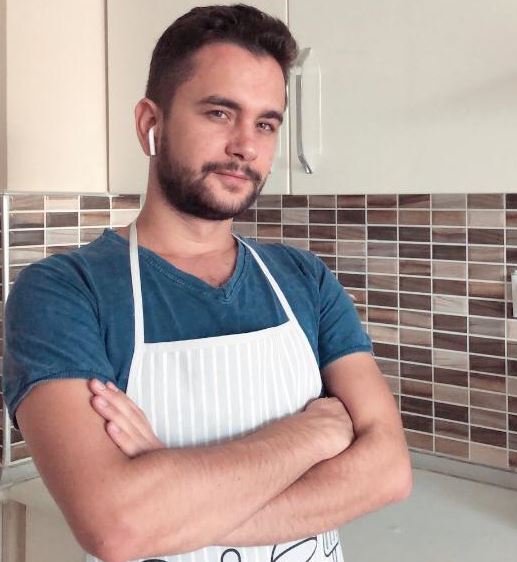 This is Berk from the JarKitchen Team. I am a Mechatronics Engineer and I like cooking in my spare time. By bringing my engineering background into the business, product reviews are a specialty for me. During my travels across Europe, I have learned/tested many recipes and now I plan to bring them to you here!