Veggie Burger Recipe #1
Ingredients
1 cup of corn
1 grated carrot
1 cup of black beans that have been canned
½ an onion that has been sliced
3 grated potatoes
4 chopped scallions
Cooking oil
1 teaspoon of salt
1 teaspoon of pepper
4 toasted burger buns
Method
The first step will be to mash the potatoes. You have to ensure they are well mashed and blended together. To do this, use a potato masher. However, if you don't have a masher, get a fork and use the back of it for mashing. Another alternative would be to put the grated potatoes in a clean bowl and then use a wooden spoon or cooking stick to mash them. You have to do this until there are no whole chunks or pieces of potatoes left.
Put the mashed potatoes in a big bowl then add sliced onions, chopped scallions, black beans, carrots and corn. Mix them all up until they are all well blended. Add a little pepper and salt to this mix and then continue mixing until every ingredient is well blended.
Take this mixture and carefully shape it into nice patties. Ensure that you divide them to fit all four burgers and then set them aside for a short while.
Take a clean pan and heat it under medium heat. Add some of the oil on the pan and carefully spread it to cover the whole pan. Take your four patties and place them in the pan. You then have to cook them for about five minutes or until they are done. Turn them once or twice to ensure that they are completely cooked on both sides.
Place the pasties on the bottom bun of your burger and then cover this with the top bun of the burger. Repeat this process for the rest of the burgers.
Veggie Burger Recipe #2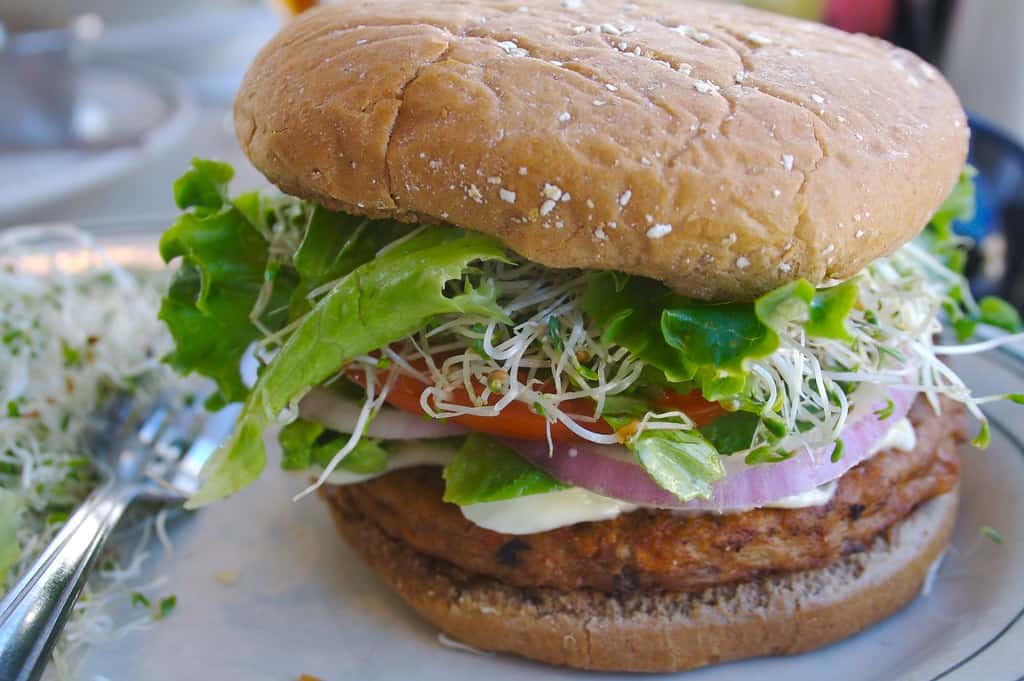 One of the easiest veggie burger to make is a lentil and carrot veggie burger. This burger only takes less than half an hour to make. In addition, they are well suited for both vegetarians and vegans. They have high nutritional value and contain no dairy products at all.
To make this burger, you will require the following ingredients:
¼ cup of onions that have been finely chopped
¼ cup of carrots that have been grated
¼ cup of clean water
¾ cup of bread crumbs
3 tablespoons of tomato paste
Some salt to enhance the taste
2 tablespoon of parsley that is fresh and well chopped
3 cups of lentils that have been cooked and well mashed
Cooking oil
Hamburger buns
To prepare this veggie burger
Put a cup of water into a cooking pan or bowl then add carrots and onions; leave them to boil for about ten minutes. Remove them once they are tender.
Drain off the water and leave carrots and onions in the bowl. Add the bread crumbs, parsley, lentils, tomato paste and a little paste. Mix all these ingredients carefully until they are all evenly and well blended.
Once well mixed, form them into patties that will be enough for the burgers that you want to prepare.
Take a clean pan and then heat it on a medium heat for a few minutes. Add your cooking oil and thinly spread it to cover the pan. Once the oil becomes hot, gently place your patties in the pan. Let them cook for about ten minutes until they turn brown. You have to turn them over to ensure that both sides are well cooked.
Take the cooked pasties and place between the bottom and the top buns of your burger. You can let them cool first and then serve.
Tips on Making Veggie Burgers
You don't have to run to the store or your local restaurant every time you need veggie burgers. There are simple recipes that can help you fix the burgers right from home. In addition, you can save money making your own burgers instead of buying them.
One of the main tips for making veggie burgers is learning how to assemble all ingredients in advance. Look at the recipes for your burgers and then ensure that you can find all the ingredients with ease. In all your ingredients, you will need one that can act as a binder: without this, your burger won't be as tasty and well fall apart. Some of the common binders include egg replacement, bread crumbs, and wheat germ.
Other ingredients that can make your veggie burger tasty include beans or legumes such as lentils, kidney beans, and soybeans. Black beans are very popular when it comes to the making of these burgers.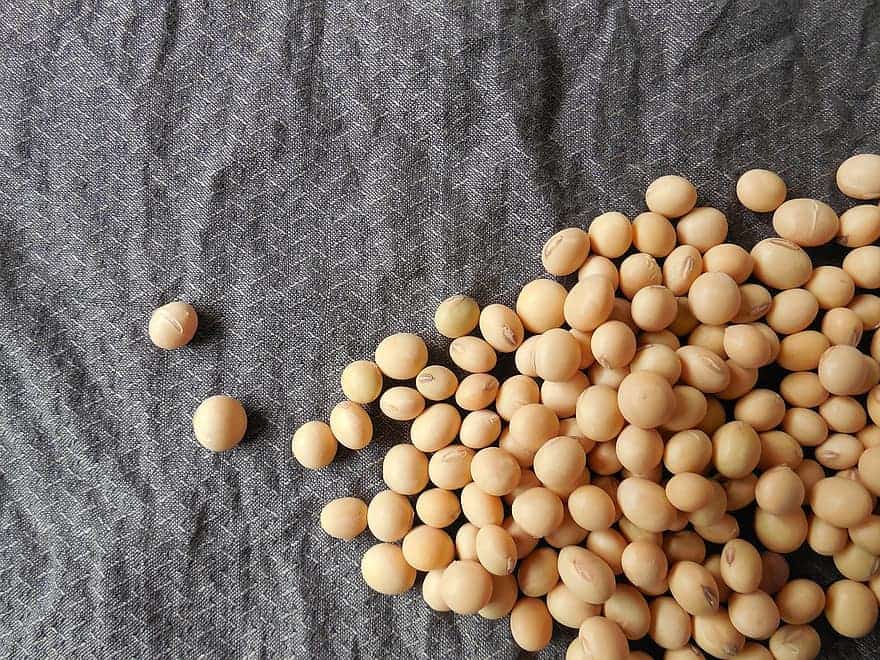 Veggie burgers or their pasties don't normally have a lot of oils. To ensure that they don't stick when cooking them, you have to thinly spread some cooking oil on the pan or grill before placing them in. You will also have to ensure that you turn them once or twice to ensure that they are well cooked on both sides. for more tips on being and living a vegan lifestyle, be sure to check out this page!
To keep your patties from crumbling or breaking, simply bake them. Ensure that you preheat your oven to 350 degrees. Baking will only take you about ten minutes which is only two minutes more than what frying normally takes, and it is usually a much healthier alternative.
If you mash any of your ingredients when they still have water, they will make your burger very soggy. To avoid this, simply drain all the water before the mashing.
For more recipes like this one, be sure to check out our pizza recipes right here!
Research both online and offline to find the best recipes. Try out as many as you can and eventually, you will be able to identify a favorite among these. Above all, have fun!