Oreo Brownie Recipe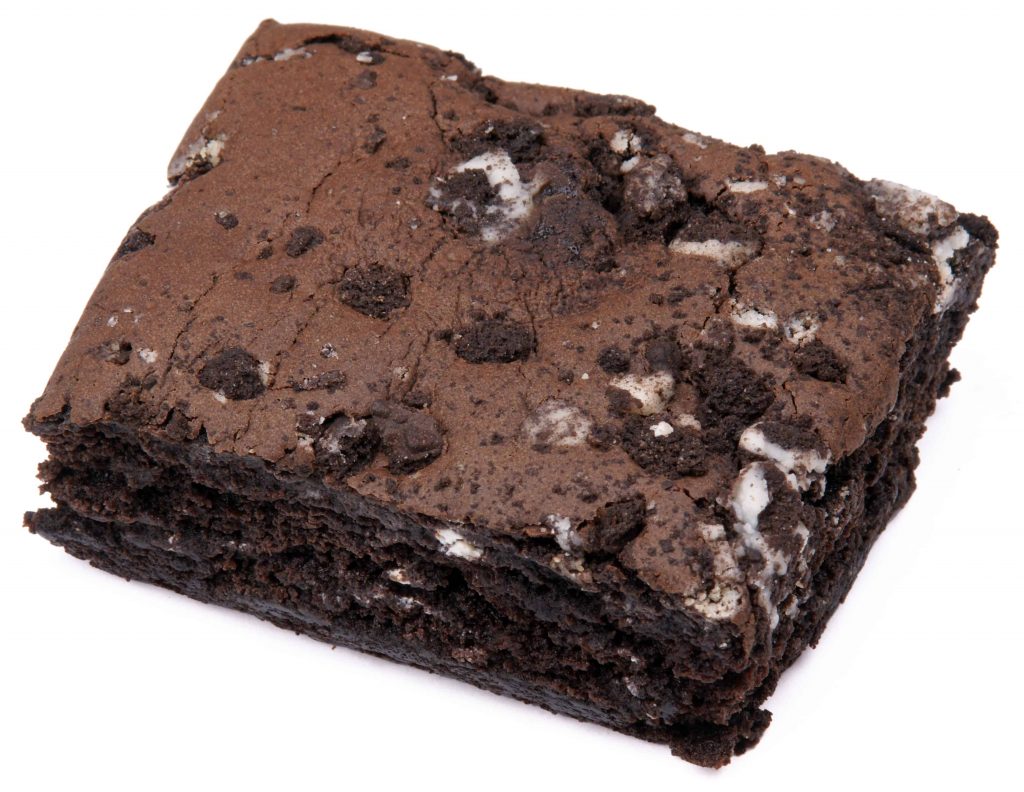 Oreo Brownies have to be one of the best desserts ever invented. A cold glass of milk and warm Oreo Brownies is a great follow up for dinner (although not so great for my waistline).  Your typical plain Jane chocolate Brownies are fine but a little bit boring.  Throw Oreo cookies into the mix and you turn a fairly run of the mill dessert into something a bit more exciting. Ready? Enjoy our oreo brownie recipe!
You can also check out this video from SweetTreats on YouTube!
If you want to have a look at some pizza recipes before you cook&eat your awesome oreo brownie, check here
I am in no way a whiz in the kitchen but luckily for me, Oreo Brownies are an easy dish to master. There are literally thousands of different Oreo Brownie recipe variations out there though. I encourage you to try a few different styles and figure out what tastes best to you. I have gone through many of them myself and have listed a few of my favorites for you here. Three Major areas are really important in my opinion:
My Oreo Brownie Selection Criteria
Tastiness Factor – This is a no-brainer. The more delicious it tastes the better the rating I give the recipe!
Degree of Difficulty – Like most people, I don't like the idea of spending hours and hours in the kitchen. If a recipe is quick and easy it gets high marks from me.
Creativity – I am a big fan of unique variations to old, standard recipes – especially if they are an improvement. I give bonus credit if the recipe has a creative twist that enhances the dish.
This is my favorite Oreo Brownie recipe by far. It combines the smooth, moist texture of a brownie with a crunchy Oreo cookie center. A mixture of original Oreos and chocolate-filled Oreos are used. As an added bonus it also complements the typical recipe with peanut butter. An awesome dessert!
Ingredients:
A batch of your favorite brownie mix.
12 original Oreos
12 Oreos with chocolate filling
1tbsp peanut butter
Directions:
Preheat oven to 350F and layout 12 cupcake wrappers in a muffin tray
Create the brownie pillars by taking an original Oreo and spreading a layer of peanut butter on one side. Next, add a chocolate Oreo on top of the peanut butter. This effectively creates an Oreo cookie "sandwich" with the peanut butter in the middle. Repeat this for all the cookies and add the cookie pillars into the cupcake wrappers.
Prepare your brownie mix according to the recommended directions
Pour the brownie mix into each prepared cupcake wrapper making sure that the cookie pillar is completely covered.
Bake in the oven for approximately 20 minutes
Allow the brownies to cool completely
This is a fantastic recipe that includes a delicious, buttercream frosting. The frosting tastes a lot like the center of an Oreo. I love this recipe!
Frosting Ingredients:
1/2 stick (1/4 cup) butter, room temperature
pinch of salt if using unsalted butter
1/2 stick (1/4 cup) vegetable shortening
1+1/2 cups confectioners' (powdered) sugar
1 teaspoon vanilla extract
1-2 tablespoons heavy whipping cream (you can substitute milk if required)
1/2 cup cookie crumbs (about 6 Oreos)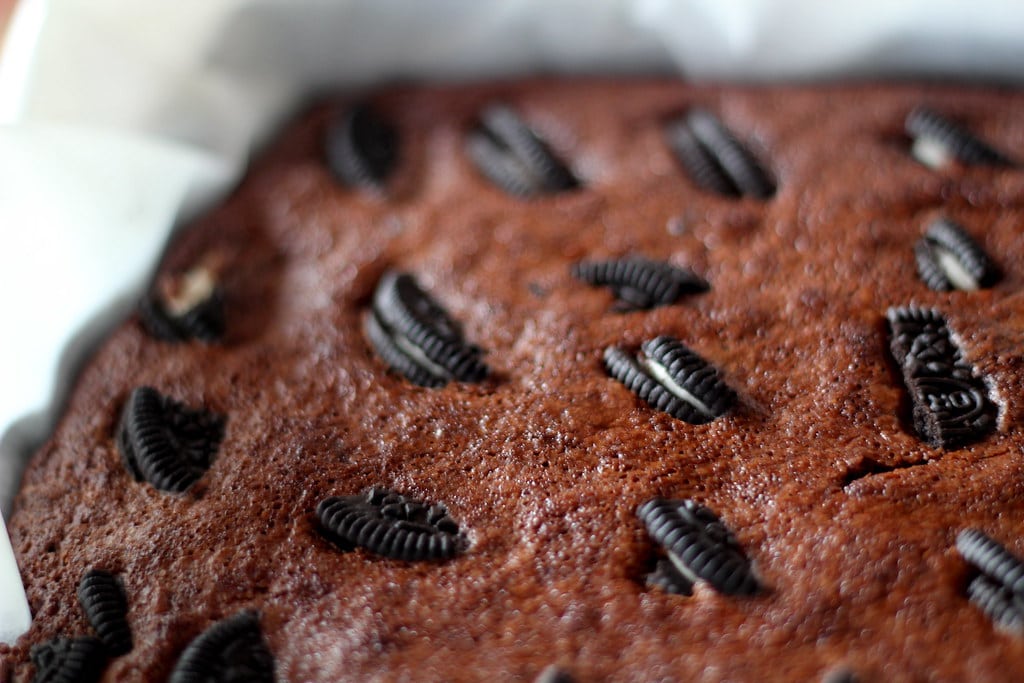 Oreo Brownie Ingredients
1/2 cup (60g) all-purpose flour
2/3 cup unsalted butter, cut into cubes
1/4 teaspoon salt
1 cup granulated white sugar
5oz (142g) semisweet chocolate (can use bittersweet or dark), chopped or chocolate chips
1/4 cup plus 2 tablespoons unsweetened cocoa powder, dark or dutch processed
2 large eggs
2 tablespoons vegetable or canola oil
1+1/2 teaspoons vanilla extract
Directions:
Prepare the brownies:
First, preheat the oven to 350 degrees F.
Line an 8-inch baking pan with parchment paper or foil. Lightly grease or spray with non-stick spray
In a small bowl combine the flour and salt and set aside
Melt the butter in a saucepan over low heat add in the cocoa, chocolate, and sugar, stirring until the mixture is smooth and the sugar has dissolved
Remove from heat and stir for another minute or so allowing the mixture to cool
Add the oil, vanilla, and eggs into the mixture one at a time. Stir vigorously for about 1-2 minutes until the batter has no clumps and becomes smooth, thick, and shiny
Carefully fold in the flour mixture until it is mixed thoroughly
Pour the batter into prepared pan.
Bake for about 30 minutes, or until an inserted toothpick comes out with no batter and a few moist crumbs sticking to it. Be very careful not to over bake the brownies. Allow the brownies to cool completely.
Prepare Frosting:
Beat the shortening and butter-smooth using an electric mixer on medium speed.
Next, beat in the cream and powdered sugar until the mixture is smooth. Add vanilla and salt and beat on medium speed until it is light in creamy (usually takes about 3 minutes)
Fold in the cookie crumbs. Add frosting to the cooled brownies. Most Oreo Brownie recipes call for a layer of whole Oreo cookies somewhere within the brownie.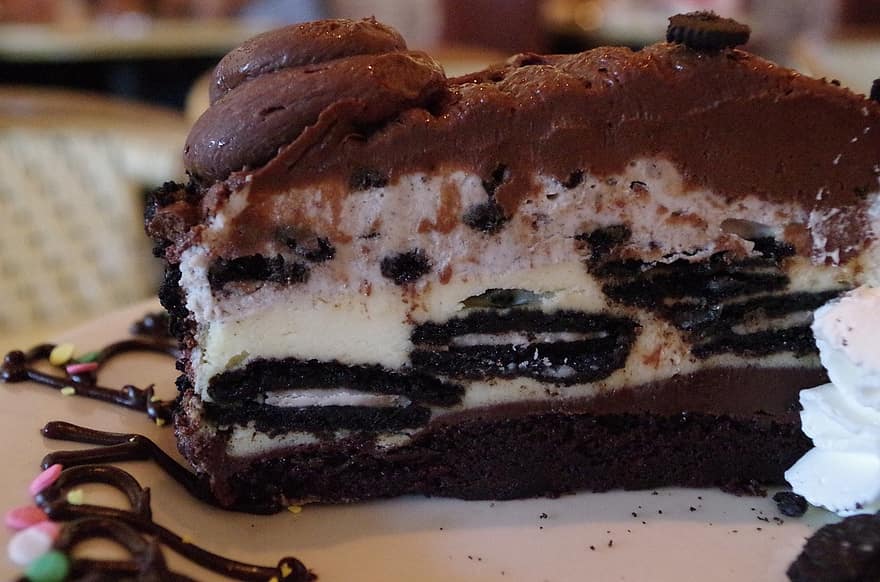 What I really like about this recipe is that it is based on chopped Oreo cookies. That gives a slightly different texture and really mingles the taste of Oreo with the brownie mix. Here is the recipe:
Ingredients:
3 cups Oreo cookies, coarsely chopped (approx 20-24)
1 cup butter 6 oz. unsweetened chocolate chopped
3 cups of sugar
4 large eggs, room temperature
1/2 tsp salt
2 tsp vanilla extract
1/3 cup unsweetened cocoa powder
1 2/3 cups all-purpose flour
Directions:
Preheat oven to 350F.Line a 9×13-inch baking sheet with aluminum foil, and then lightly grease the foil
Melt the butter and chocolate together in a medium-large saucepan over low heat, stirring occasionally
Whisk in vanilla, sugar, and salt. Then turn off heat
Whisk in the eggs one at a time, making sure that each is fully mixed before adding in the next.
Stir in the cocoa powder and flour until you achieve a uniform mixture.
Mix in the chopped Oreo cookies and pour batter into the prepared pan.
Spread the mixture into an even layer. Crush an additional 3-4 cookies very finely and add on top of the batter. Bake for about 30 – 35 minutes.
You can test if it's ready by inserting a toothpick into the center comes. The toothpick should come out with moist crumbs but should not have any batter
Cool the brownies in pan for at least 25 minutes, then lift brownies out of the pan by picking up the aluminum foil.
Transfer the entire layer into place on a wire rack to cool completely before slicing into squares. This recipe makes about 36 brownies. You can reduce the size of bite-size brownies to get more pieces.