How to Cook Spaghetti Squash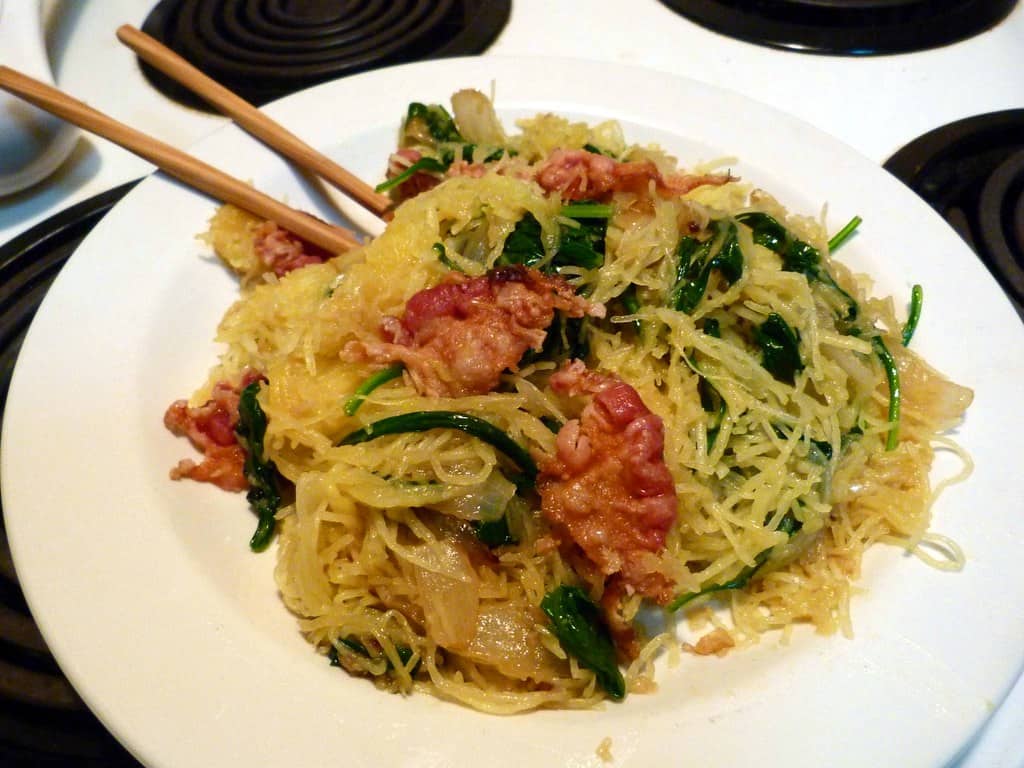 A spaghetti squash dish can be easy, as shown below, but other recipes can also be as complex as any meal involving pasta, including tetrazzini and primavera. It all depends on your tastes and willingness to try something new. For now, let's stick with a simple recipe for how to cook spaghetti squash.
You will need the following ingredients:
– 1 whole spaghetti squash
– Sweet butter to taste
– Grated Parmesan cheese to taste
– Fresh ground black pepper to taste
Boil the spaghetti squash in a large stockpot of boiling water for 45 minutes. When the squash is done, remove and cut in half. Remove the seeds and set aside. They can be roasted like pumpkin seeds. Separate the pulp into long, spaghetti-like strands. Serve tossed with the butter and cheese and black pepper.
How to Cook Sweet Potatoes
Learning how to cook sweet potatoes is as easy as 1,2,3 and with very little effort you can have a new side dish your family will love. Learning how to cook sweet potatoes will open a door to hundreds of delicious recipes.
Here are two basic ways that are easy and can be finished in 20 minutes or less. One is salty and the other is sweet.
Recipe #1: Wash the sweet potatoes and cut in half lengthwise. Pour olive oil on the flat (cut) side and turn down on a metal cookie sheet. Place in 400* oven for 20 minutes. They will be brown and crispy on the flat side. Slather with butter and sprinkle with brown sugar. Yummy!
-or-
Recipe #2: Slice sweet potatoes 1/8" thick. Place on a cookie sheet and sprinkle olive oil and sea salt. Bake at 450* for 15 minutes. They won't last long!
How to Cook Squash
All cooks should know how to cook squash. There are many different ways to cook squash but the easiest is to steam it in the microwave for a few minutes with some lemon salt. Here is another delicious recipe for how to cook squash. It is called "Squash Casserole".
You will need the following ingredients:
– 2 cups chopped yellow squash
– 1½ cup grated cheese
– 2 beaten eggs
– ½ cup milk
– ¼ cup butter
– ¾ cup chopped onion
– ¾ cup sliced mushrooms
– 15 crushed Ritz crackers
– ¾ teaspoon seasoned pepper
– ½ teaspoon salt
– 1 cup canned crunchy onion rings.
How to Cook Spinach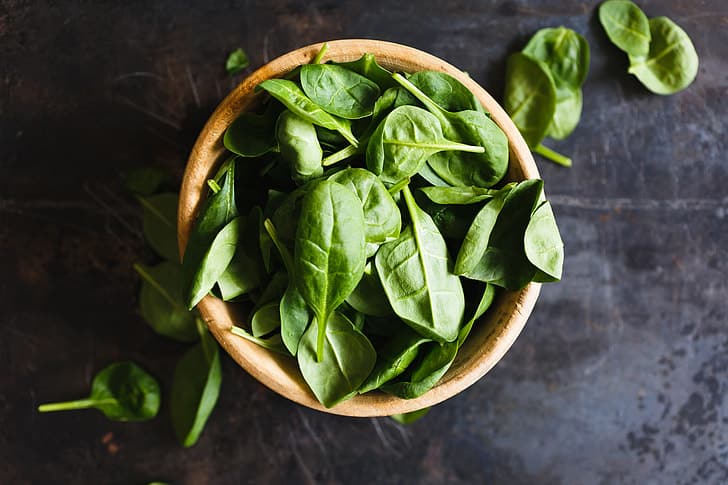 If you are interested in how to cook spinach, you're definitely in the right place! The simplest way to cook spinach is simply to bring a pot of water to a boil and then put your spinach in it for about ten minutes. You'll need a lot of spinach as it boils down quite a bit. You can also just wash the spinach and eat it fresh as part of a salad.
Another of the tastiest and healthiest ways I learned how to cook spinach is by making a fresh spinach and basil pesto sauce to go over whole grain pasta. It's amazing! If you like it and can think of a good name feel free to help me out. I provided the recipe below:
You will need the following ingredients:
– 2 cups baby spinach leaves
– 3/4 cup fresh basil leaves
– 1/3 cup toasted pine nuts
– 1/2 cup grated Parmesan cheese
– 4 peeled cloves garlic
– 3/4 teaspoon salt
– 1/2 teaspoon black pepper
– 1 tablespoon fresh lemon juice
– 1/2 teaspoon lemon zest
– 1/2 cup extra-virgin olive oil
How to Cook Zucchini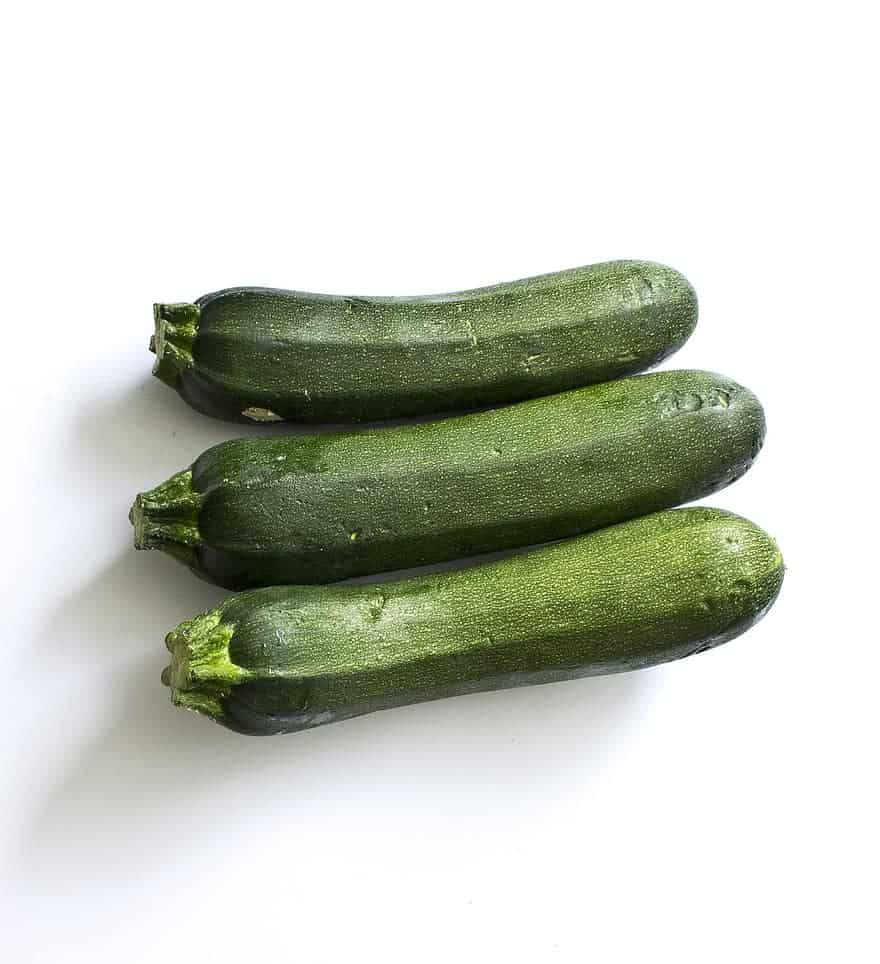 Learning a simple recipe for how to cook zucchini is easy. By combining the right selection of flavors you can create a delightful zucchini dish. Zucchini salad is an easy meal and very tasty. It is an easy creation and filling with a side of good, sweet bread.
You will need the following ingredients:
– 2 zucchinis
– 1 tomato
– 2 small green onions
– ½ cup of grated carrots
– 3 T olive oil
– Dry parsley
– Parmesan cheese
Peel zucchinis. Dice the first three ingredients and mix all vegetable ingredients into a salad bowl. Add olive oil and mix lightly.
How to Cook Swiss Chard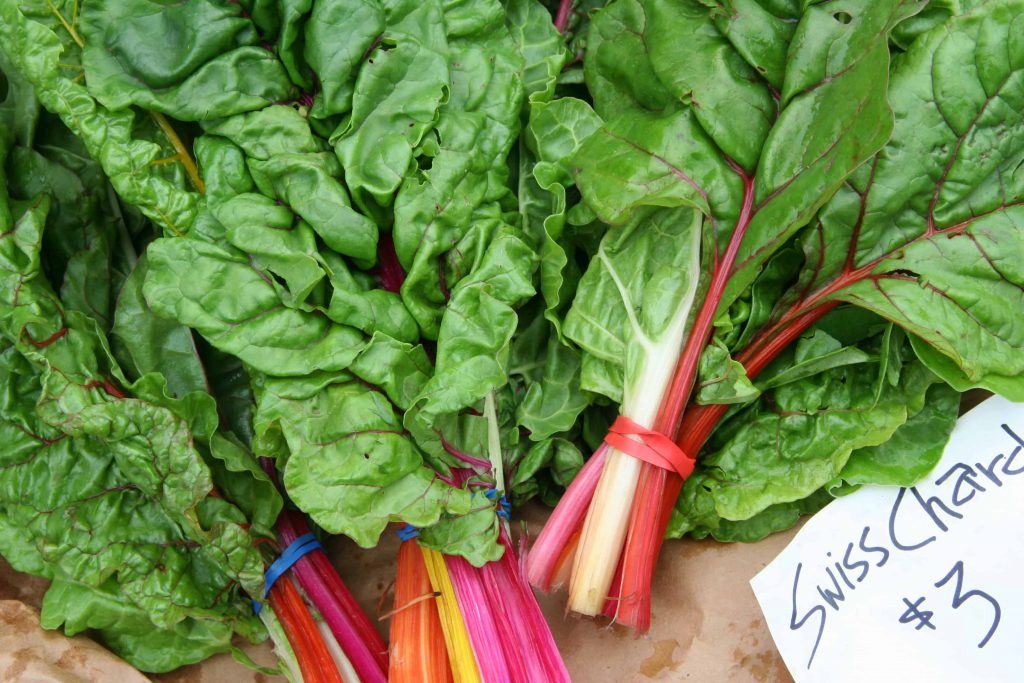 Cooking Swiss Chard is not difficult or complicated and it is high in fiber, vitamins, and minerals. It also contains an important antioxidant, lutein. It is inexpensive and easy to prepare. It is much like spinach and has a similar taste.
How to Cook Swiss Chard
First, wash the greens and cut off the ends of the stems. Then lay the greens on a cutting board and slice them all up, put them in a four to five-quart pan with two to three inches of water and cover. Let them come to a boil and then steam for ten to twelve minutes. Put plenty of greens in the pan as they will cook down a significant amount. You can put butter, a little salt, and some pressed garlic for a more flavorful experience.
How to Cook Turnips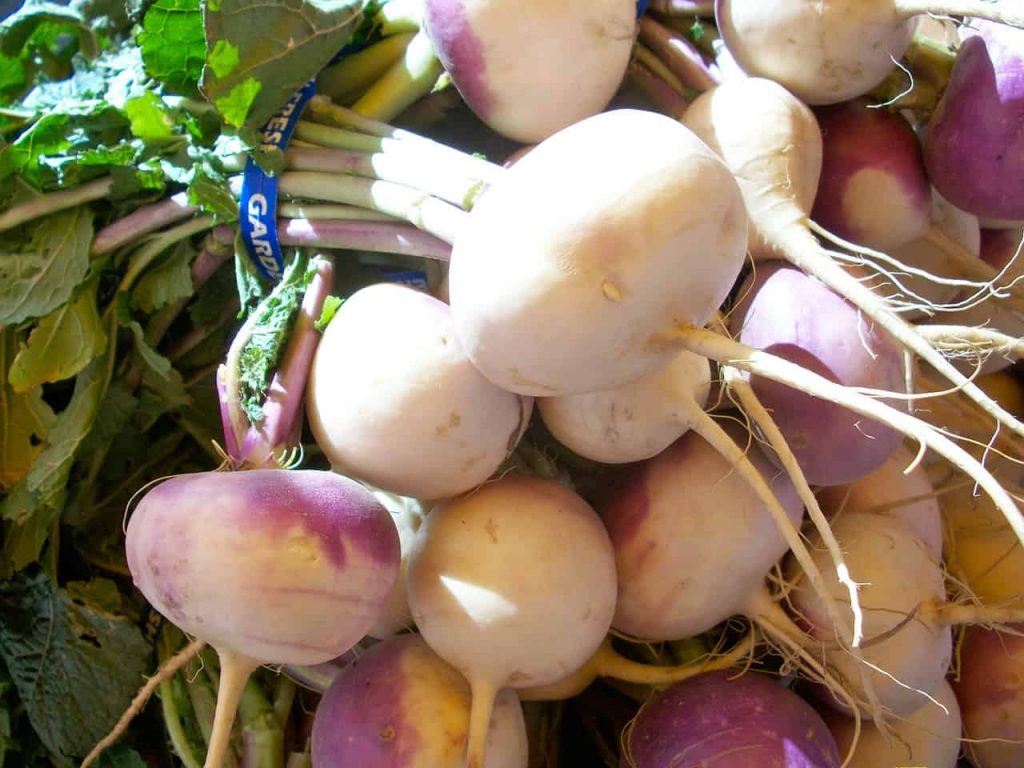 Turnips are a very simple dish and can be cooked much the same as carrots. (Click here to see our blog on carrots.) However, if you love fries, why not give yourself the treat of a healthier dish of these delicious turnip baked fries.
You will need the following ingredients:
– 3 medium-large sized turnips
– 5 tablespoons of oil of choice
– 1 tsp of ground black pepper
– 1 tsp of salt
– 1 tsp of garlic powder
– 1 tsp of dried parsley flakes (optional)
– 1 tsp of dried chopped chives (optional)
Preheat your oven to 400. Cut the turnips into equal-sized sticks. Place the oil and seasonings into a large ziplock bag, then place the cut turnips in the bag, toss, and let sit in the bag for 5 minutes in order to absorb all the flavoring.