Chocolate Crunch Recipe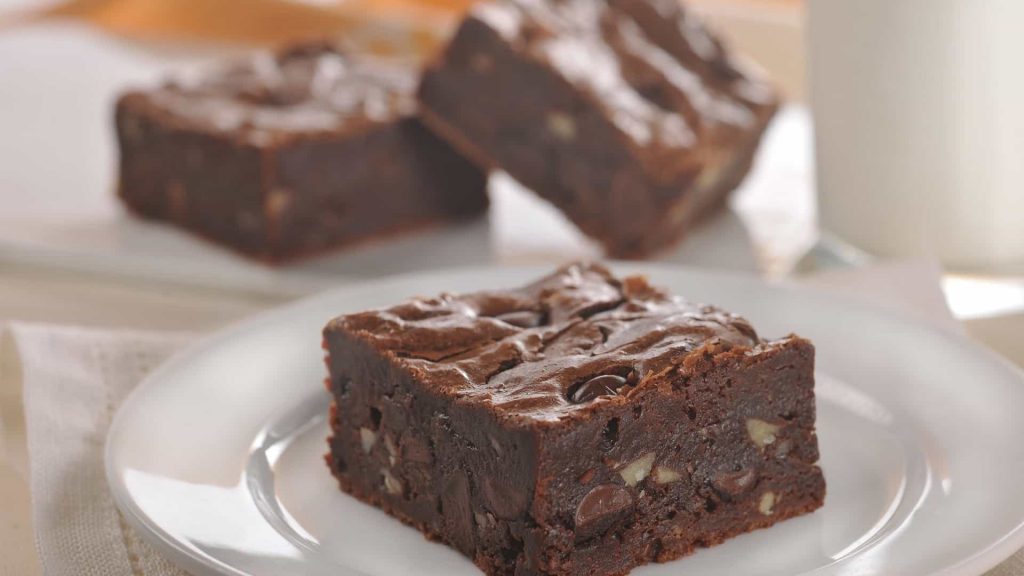 Natural yogurt, banana, almonds, and chocolate-spelled crunch. This is what my favorite breakfast looked like for a long, long time. Somehow I never noticed that there was a lot of sugar in the chocolate crunch, the little word spelled made it sound kind of… well, healthy.
Until I took a look at the ingredients list. I'm really not someone who absolutely demonizes sugar (although I was doing better than ever before in my life when I did without it for a while), but I think you just don't have to eat that much sugar for breakfast. Especially not if you think you are actually eating something healthy.
Hey, do not forget to check our brownie recipe out!
Do it yourself instead of buying it!
So I made my own Chocolate Crunch – I like it very much, of course, it's not as sweet as the purchased varieties, but it crunches nicely and even passed the men and child test (to stay with the truth: 1 child likes it, the other one doesn't). But my boyfriend is really enthusiastic about the homemade chocolate crunch. That must really mean that it's good because he's very critical about things without sugar, whole grain, and things like that.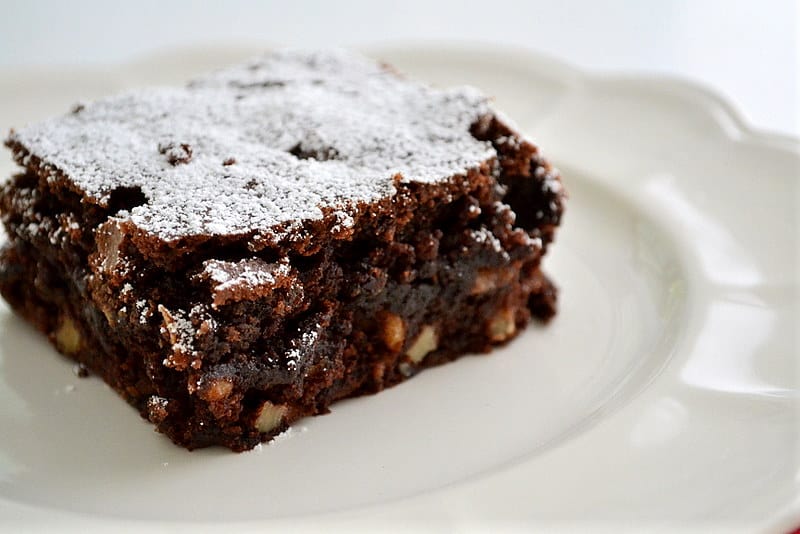 So here's the recipe for you, in case you don't want to crunch, but want to avoid too much sugar at breakfast.
Recipe for (almost) sugar-free chocolate crunch
50 g multi-grain flakes (e.g. from Kölln)
50 g puffed quinoa
50 g grated coconut
100 g almond
coconut oil
2 tablespoons baking cocoa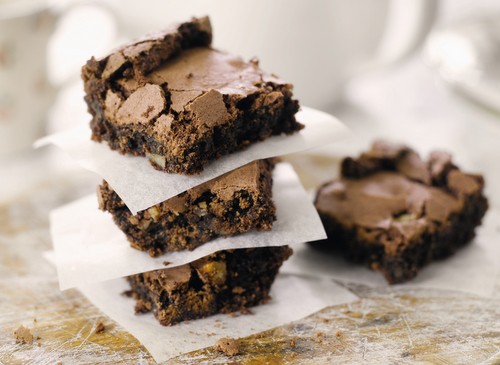 Preparation of (almost) sugar-free chocolate crunch
Preheat the oven to 180°C circulating air.
Weigh and mix the multi-grain flakes, the puffed quinoa, the coconut flakes, and the cocoa in a bowl. Coarsely chop the almonds and add them as well.
Cover a baking tray with baking paper and spread the mixture evenly. Using a teaspoon, spread the coconut oil in flakes on the baking tray. I put about 7 flakes of coconut oil on the baking tray if you like it a bit more substantial, you can like more. The coconut oil melts when it gets warm.
Put the baking tray with the Chocolate Crunch in the oven for about 30 minutes, turn it from time to time, and make sure that it doesn't stick. Edit: Since I've had some feedback that the Chocolate Crunch burnt at 30 minutes and tasted bitter, try 10-15 minutes if you're not sure!
Finally, take the tray out of the oven, let the Chocolate Crunch cool down, pour it into a nice glass, and enjoy every morning.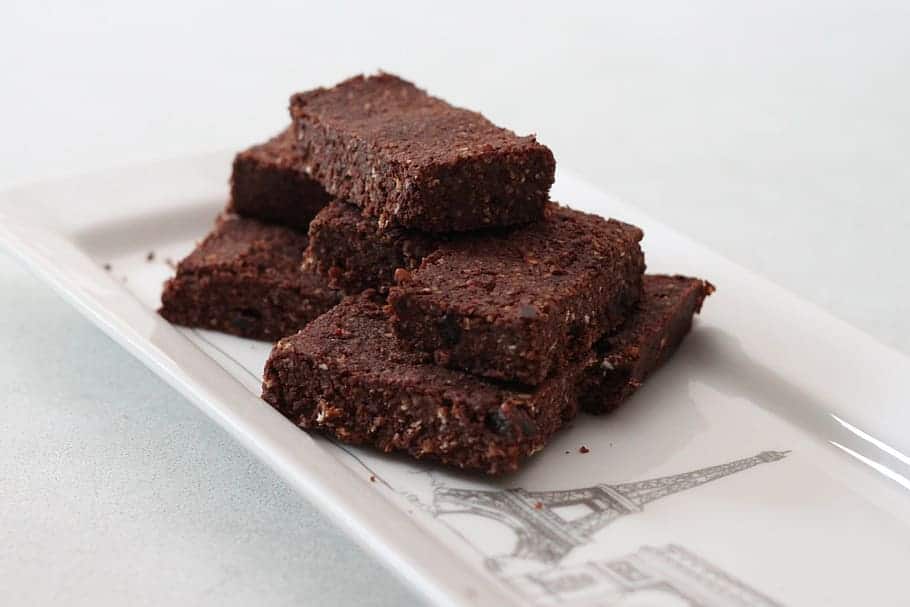 I hope you enjoy my homemade chocolate crunch. I would like to add that I am not an expert in the field of sugar-free, I don't eat sugar-free either, I just want to pay attention to it lately. And when I think about how good I felt a year ago without sugar and carbohydrates, it is indeed possible that I am gradually changing my diet in this direction. But the main point in this recipe is that no extra sugar has been added.
Edit: After I made the chocolate crunch more often and varied it a bit, I know that with 2 pieces of grated dark chocolate and 2 teaspoons of maple syrup, both kids like it so much that they can eat it right off the baking tray.
By the way, another super delicious breakfast is the Overnight Oats – for me the perfect breakfast during the breastfeeding period, because you can prepare them in the evening and have breakfast with only one hand in the morning, e.g. while breastfeeding.
Credits: here